HI, WE ARE
Enable your
adventure.
trail.
event.
quest.
crusade.
campaign.
Internet of Things [IoT] connectivity worldwide for consumer electronics.
As simple and exciting as it gets.
Get your adventure started
We at simHERO believe that life is an adventure. And while you are making new and exciting experiences along your journey, we assure that you and your consumer smart devices stay connected with our IoT connectivity across the Globe.
simHERO comes with the right equipment by supplying the top in-house developed tools for your business. We continuously partner up with more established network operators worldwide to offer you a global SIM solution even beyond your planned path.
Join our heroic team as a simHERO Partner and start your adventure together with us – Today.
Team up to become a simHERO Partner
Heroic benefits you'll get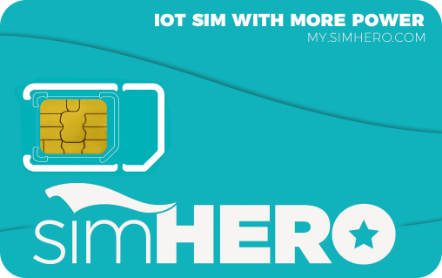 The global SIM card with the power inside
simHERO combines the advantages of a globally working SIM card which is able to access multiple networks in every available country on the Planet. Besides enabling the standard radio access technology such as 2G, 3G and 4G, simHERO offers a wide range of networks offering LTE CAT M1 and NB IoT. We provide you with the right equipment for your quest.