Where can I purchase a new data plan? Will I get a notification as soon as my current plan expires? And what exactly is the new auto-renew function? Those are just a few of the questions which our support team gets concerning our simHERO data plans. In today's blog post, we will answer the most common ones!
How to purchase a new data plan
1. Go to the simHERO portal and log into your account
2. Click on
Choose your plan 
You will find the "Choose your plan" button on the right side of your SIM card details. If it's highlighted in red, it means that you should proceed with selecting the plan. Press this button to continue.
3. Choose a data plan
Now it is time to choose between one of our many different data plans. It depends on your provider, which data plans are available for you, but you can always choose between a different time period and a different amount of data. You can select between a one-month, six months, and a 12 months plan.
4. Payment Process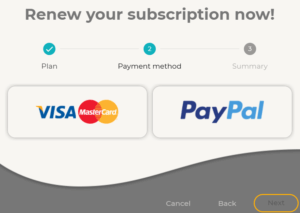 Once you've decided on the plan that's right for you, all you have to do is to pay, and you're ready to go! On our website, you can choose between paying via VISA and via PayPal.
Our European customers need to verify their IDs to be able to purchase their data plans. If you are not verified yet and do not know how to get verified, check out this blog post.
As soon as you purchased a data plan, you should receive an email from us. If you didn't receive an email or come along with any other issues during your payment process, please contact our support team via help@simhero.com. Most of the time when a payment gets rejected, it is because the credit card is not active for international payments. We are a company based in Austria. Therefore, please contact your bank or your credit card provider to ensure your credit card is enabled for international payments.
All about the durability of the credit
For how long will my data plan last?
Our data always plans to last until you have either reached your expiration date or used up all of your data. Due to that, it is essential to choose a plan which fits your personal needs.
We also often receive messages with questions like this: "Why is my plan used up so quickly?" or "Why am I losing so much data?". Here is the answer to these questions:
Our data plans are based on an average usage of 80 KB per image. If you use this figure as a guide, you will most likely do well with your credit. In a lot of cases, our customers are using a way higher average of data usage. For this reason, they lose their data volume much faster. If you want to use fewer data per image, you can change the size and quality of the pictures in your camera settings. If you are currently sending videos, you could also switch from sending videos to pictures.
How do I know when I need new credit?
Now many people are probably wondering how they will know that their data volume is almost used up. This is very simple! You will receive an email as soon as you have either reached the expiration date or as soon as you have reached up all of your data. Furthermore, you can always check your simHERO account to see how much MB you have left on your sim card.
All about our auto-renewal
For some time now, we have also been offering our auto-renewal function. This feature gives you the option that your balance will be topped up by itself without you having to take care of it. But how does it work?
1. Log into your simHERO account
2. Activate the auto-renew function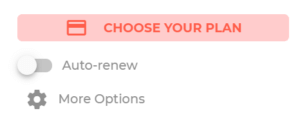 Go to the sim card for which you want to activate the auto-renew function in the future. Click on the button 'Auto-renew' to activate it.
As soon as you click on the button, you will see this disclaimer: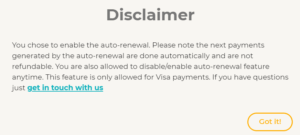 Please read this disclaimer carefully because it explains that the plan you buy in the next step will then be switched to auto-renew.
Attention: Auto-renew activates automatically – which means that if you already have a plan on your sim card, this plan will be accumulated (not lost – just accumulated). However, it is advisable to activate it at the end of your previous plan.
3. Purchase a data plan
Now it is time to purchase your favorite data plan. This works the same as stated above in the "How to purchase a new data plan" section of this post.
That is all!
We hope that we could give you a good overview of our data plans. If you still have questions, feel free to ask our support team via help@simHERO.com!