The outdoor season is just around the corner, and it is time to activate/reactivate your IoT simHERO SIM card. This blog post will explain how you can activate your sim card in a few easy steps. For those of you who already have activated their SIM cards but haven't used them in a long time, we will also present a few tips on reactivating them.
How to activate my SIM card
Step 1.

Register

The very first step to activate your sim card is to make your own simHERO account. To do so, go on our website https://my.simhero.com/ and click on the button register now.

For your registration, you need to fill out your personal information and enter your

registration code

. This is a code with 20 numbers and letters, which you can find on your simHERO folder.

If your registration

code is invalid, please get in touch with our support team via

help@simHERO.com

. When you register, you will receive an email to verify your email address. Just click on the link in the mail, and your email address will be verified. If you didn't receive an email, please check your spam folder or reach out to our support team.
Step 2.

ID Verification (for our European customers only)

After the email verification, our European customers need to verify their ID to use their simHERO account. If you are not living in Europe, you can skip this step and go straight to the next.

There are a few different ways to verify your account, but it depends on where you are living, which identification you can use.
The photo identification works for everyone living in Europe – no matter where.
Online banking is for all our customers who are living in Germany, Austria, or Switzerland. Please note that not all banks support this feature, and therefore online banking may not work for you.
The Handy signature works only for our Austrian customers.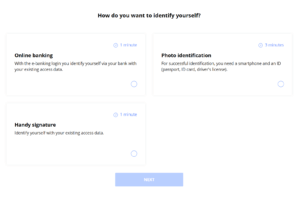 If you have any issues with your verification, contact our support team and send them a picture with your face visible and while holding your ID. It is important to have good light and make sure that all the elements on the ID are easy to read. Here is an example: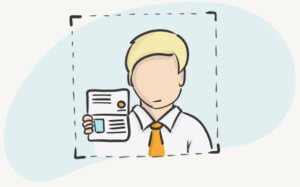 Step 3.

Purchase a data plan

After your verification, you are halfway done with your activation. You always need an active data plan to connect to a network with your SIM card. Many of our partners offer their customers a free trial so that they can try out their devices. If you already have a free trial, you can skip this step. If you don't have one, don't worry, it is very easy!

First, go on our website https://my.simhero.com/ and log into your profile. In the menu bar, you can find all the sim cards which are assigned to your account. Now, look for the sim card which needs a new plan and click on the button to choose your plan.

We offer many different plans so you can choose between a different amount of data and between different time periods. Feel free to choose the plan which fits your needs the best.
If you have finished all these steps, your sim card is activated, and you are ready to go!
How to reactivate your SIM card if you have not used it in a long time
Step 1.

Purchase a new data plan

If your old data plan already expired, you need to purchase a new one before using your sim card again.
Step 2.

Check your camera configuration

Sometimes the camera settings may change when the sim card has not sent for a long time. So I would recommend that you check the settings of your device before using it.
Step 3.

Restart your device

Usually, your SIM card should be ready to send pictures by now. Still, sometimes it needs some help to connect to the network again. If that is the case, it can be necessary to restart the camera after the SIM card got reactivated by adding a new camera plan. To do so, please turn the camera off, put out the SIM card, put it back in, and turn the camera back on again. This restart should force the camera to reconnect to the network and start to send pictures again.
That is all!
We hope that we could help you to activate/reactivate your simHERO SIM card again. If you followed all of our directions and still could not activate/reactivate your SIM card again, please contact our support team via help@simHERO.com.